The 30 Day Networking Challenge
Networking is Super Awkward
We get it. Nobody loves to network.
But it remains the absolute best way to find a new job, or to just figure out your career.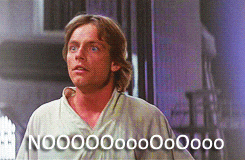 We know, we know. It's seriously hard to go outside your comfort zone…but it's seriously worth it, too.
BrightCrowd is here for you — that's why we've created a 4 week email course that will take you from zero to networking hero.
It'll have you meeting new people in your industry and sharing your story (with confidence) in 4 weeks.
Take the challenge, and in just 30 days you'll:
Learn how to tell a compelling career story.
Make your resume and cover letter shine.
Improve your online presence so people will be happy to meet you.
Reach out to alumni and industry connections.
Actually have productive conversations with new people (revolutionary, right?)
You won't do it alone. In three emails a week (full of checklists, straightforward assignments, and encouragement), we will show you the way.
Welcome to Day 1 of The 30 Day Networking Challenge!
You've crafted your story and checked out how others tell theirs. Now it's time to look at your resume.
Now that you're a pro at the resume game, let's turn to cover letters (it'll be painless, I promise.)
I hope you enjoyed your weekend! Now it's time to start putting yourself out there, bit by bit. Today, it's time to talk photos.
You've done a ton of valuable networking prep so far — today's the day you're going to start putting yourself out there. You don't need an incredibly polished persona to network effectively. You just need to be your best self, and tell your true story. A low-pressure way to start is with your social media.
Earlier this week you learned about the importance of having a great professional headshot, and you beefed up your professional social media profiles.
Welcome to Week 3! Here's where the rubber meets the road. This week, you're going to start cold emailing contacts, and asking for informational interviews. Now you may be asking, "What the heck's an informational interview?" In short, it's a networking technique that's great for everybody looking toward a career shift, not just people who are actively job hunting.
All right. Today's the day.
You took some awesome steps this week. Take a second to pat yourself on the back.
The hard work is almost over. You put yourself out there, maybe scheduled a meeting or two. Now all you've got to do is show up.
So, how did your meeting go? Whether you got exactly what you needed or not, you've got one job right now.
Today's the day! The last assignment in your 30 Day Networking Challenge. (Hey, we finished early! I'm a little sad to see it end, but all good things do.)